Speed Date / LUCIA GAMANOVÁ, jewellery designer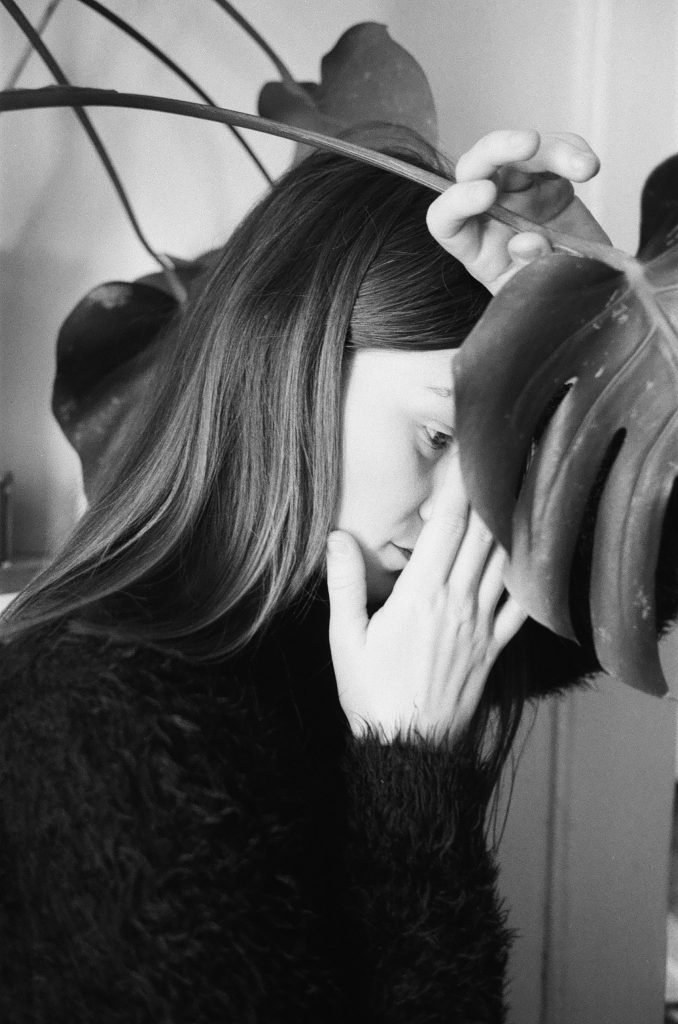 Where are you from?
I was born and raised in Nitrianske Pravno, region Prievidza.

Where did you study?
I studied at the art high school in Trenčín and then at the Academy of Fine Arts and Design in Bratislava. The first two years at the Department of Intermedia and Multimedia and from the third year at the Department of Visual Communication, where I got my bachelor's degree. During my bachelor's studies, I attended a foreign internship in Krakow at the Jan Matejko Academy and during my master's degree, I completed an internship at the Department of Applied Arts. I presented my diploma thesis at the Department of Visual Communication and at the same time at the Department of Applied Arts.
Who was your best teacher?
Kristýna Španihelová and Marcel Benčík.
Who were/are your parents?
My mother is an administrative worker and my father is locksmith / welder.
What don't you enjoy in design and in architecture?
Malfunction, excessive estethization, uselessness.
 And on the contrary, what do you?
Function, authenticity, commitment, actuality.
What do you listen to?
This month I have been listening to Holly Herndon, FKA twigs, Laboratiorium Piesńi 
and Ephemeral Harms.
Your favourite film, cartoon or series?
Currently, The Cold War from Pawlikowsky,
the animated film The Princess Mononoke and series Unortodox.
Who do you respect as an authority in and out of your field? And why?
I try not to create authority for myself. However, I like to follow the work of Renata Lucas, for example or Olafur Eliasson, studio The Rodina, Sláva Daubnerová, Jan Durina, Ana Kraš and Kim Buck.
The last thing you bought?
Socks.
Do you buy professional literature? What was the latest book?
Yes, I do. The Exhibitionist: Journal on Exhibition Making.
Do you vote?
Of course.
Who throws the best parties?
The theater Asfd divadlo ašttnnkorazd fildj.
Your favourite dome?
Saint Sophia Cathedral in Kiev and The Cathedral of Saint Sava in Belgrade.
Party dress. Made by…?
Maja Božović Bažik, Natália Drevenáková and Eva Husárová, but I tend to shop in a second hands the most.
Your hero from the past?
The Anne of Green Gables.
Best/nicest house?
The Cottage under Rysy.
Do you have any stereotypes when you work? How do they show?
Exaggerated systematization and research, which I perceive positively so far.
 What's on your desktop?
Fuji Mountain.
Best exhibition/artwork?
In 2019 it would be the work Still river by Olafur Eliasson, which I saw at the exhibition Democracy Anew? at the Pinchuk Art Center in Kiev and the Japanese Pavilion at the Biennale Arte 2019 in Venice.
What do you respect both from the local and foreign design scene? And why?
On the local scene, I respect the artist's ability to work in several positions at once, although this is often due to unsatisfactory conditions. On the foreign scene, I feel a much greater ability for well-managed self-presentation.
Morals or money?
Ideal both.
Extraordinary book?
Dictionary of the Khazars by Milorad Pavić and Songbook by Boris Ondreička.
Optimist, pessimist, nihilist?
At the morning optimist, at the evening pessimist.
Do you have any hobby? 
Collecting, hiking and swimming.
Solo or in a collective?
I like to change it.
Slovakia as the Promised Land?
Yes.
http://www.instagram.com/_lucy.in.the.sky_/