Speed Date / ZUZANA SVATIK, designer, ceramicist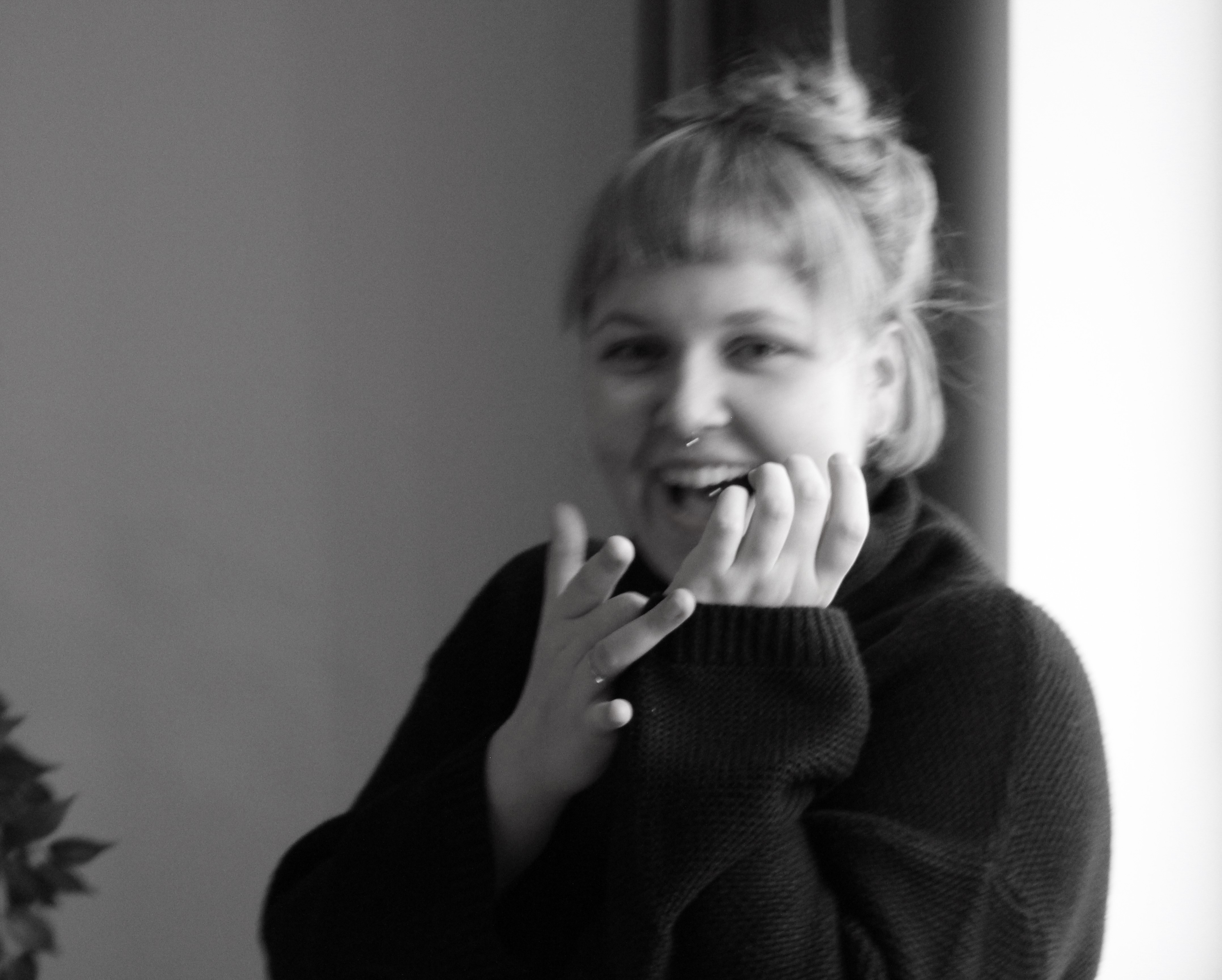 Where are you from?
Bratislava, Vrakuňa.
Where did you study?
First at the primary art school followed by the secondary art school and then Ceramics at AFAD.
Who was your best teacher?
It was Gabriela Godová at the high school and I'm not sure about AFAD, it's still too fresh.
Who are/were your parents?
My parents have a small grocery shop and a small company with ropes. My mum braids nets and my father sells them.
What don't you enjoy in design?
When people take themselves too seriously. And when someone wants me to fix their broken sugar cellar.
And on the contrary, what do you?
I like authentic, sincere, free and entertaining pieces.
What do you listen to?
Different things, there is nothing I'd listen to fiercely. But in the long-term it'd be punk.
Your favourite film or cartoon?
South Park.
Who do you respect as an authority in and out of your field?
I don't have anybody. Or maybe all those people who do things differently, push boundaries and have no fear.
The last thing you bought?
A mixer.
Do you buy professional literature? What was the latest book?
Every time it goes. Last time it was Pravda by Zoya Cherkassky.
Do you vote?
I do.
Who throws best parties?
I don't know.
Best dome?
I really don't know.
Party dress. Made by…?
Textile House. (Secondhand shop). Dunno. I don't care about it too much.
Your hero from the past?
My grandad's dachshund, because he was fearless.
Best/nicest house?
None.
Do you have any stereotypes when you work? How do they show?
I make larger and larger objects each year. Then I have a muscle pain on my arms/hands. I'd like to put an end to it, but it's impossible.
What's on your desktop?
Black.
Best exhibition/artwork?
Last time it was Louise Bourgeois: Twosome in Tel Aviv Museum. It was awesome.
What do you respect both from the local and foreign design scene? And why?
Roberto Lugo, Grayson Perry, Sarah Pschorn, Stephen Bird, Apparatu. And many others. Because their work is fun.
Morals or money?
Morals, every time I can make a choice, ha ha.
Extraordinary book?
One Hundred Years of Solitude by Gabriel García Márquez.
Optimist, pessimist, nihilist?
I am an optimist this year.
Do you have any hobby?
Badminton.
Solo or in a collective?
We've tried all kinds of stuff. Now it's solo.
Slovakia as the Promised Land?
Dunno, I've recently moved away.
https://www.instagram.com/explore/tags/zuzanasvatik/top/