Speed Date / PETER JURKOVIČ, architect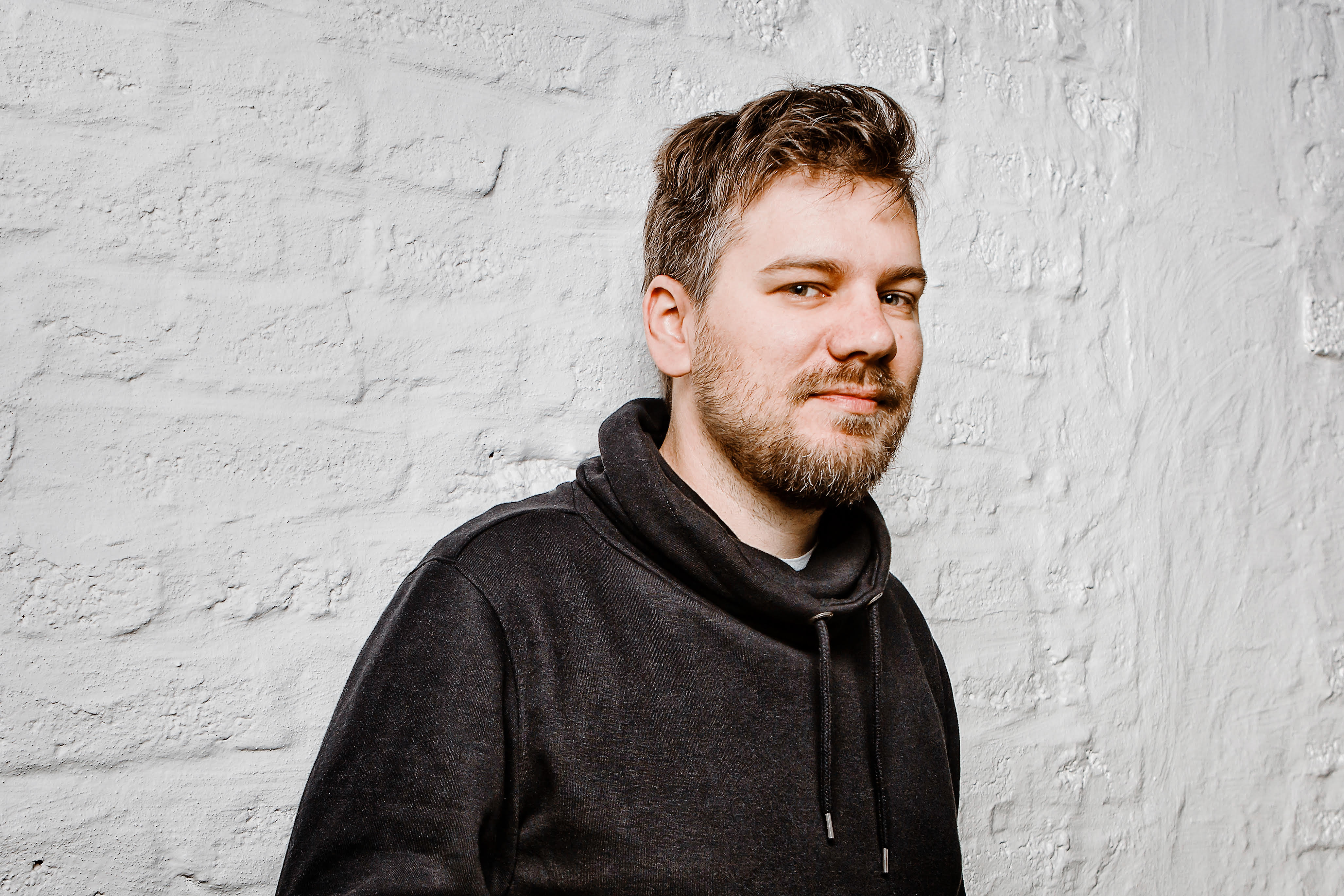 Where are you from?
I was born in Bratislava and grew up in Petr
žalka district.

Where did you study?
The Faculty of Architecture at the Slovak University of Technology.
Your best teacher?
I've always been a slacker, so I wasn't very popular with teachers. That means that I've never built up any deeper relationship with any teacher. I kind of regret it ever since.

Who are/were you parents?
My mum did most of her career in a bank. My father is an electrician, after the revolution he was in the management of many world-known IT companies.
What don't you enjoy in design?
Delegation and management.
And on the contrary, what do you?
The thing I enjoy most is creative work as such. It means the very essence of my profession. Thinking and then that feeling of satisfaction when you manage to come up with something interesting. Or I am tremendously happy when a colleague of mine makes up something amazing.
What do you listen to?
It may sound ridiculous, but I've listened to the recordings of my amateur music band in the last years 🙂 It happened that I have nowhere to listen to my favourite music, I've been banned everywhere. So, I usually play our last rehearsal session in my headphones and I'm happy for every little victory when I managed not to screw up. And you may screw up a lot as a drummer. But if I have to mention some musicians, The Smashing Pumpkins (before Billy went mad), Joanna Newsom and The Bad Plus will always stay in my heart.
Your favourite film/cartoon?
I'm familiar just with a common, box office production. Out of the little I've seen, I always recall The Darjeeling Limited and, actually, most of Anderson's pictures. What lately amuses are series such as Breaking Bad, Fargo, True Detective. The last thing we watched was Patrick Melrose. Quite a heavy load, I tell you, I wept several times.
Who do you respect as an authority in and out of your field?
I respect all the intelligent, educated people who are willing to pass their wisdom on, who teach at schools, or partake in bettering our society in any other way.
The last thing you bought?
A jacket. And before it was a bike, a Dutch cargo bike. I bought it to make my way home up the hill easier, I'd had a single speed bike before. The new bike has 11 gears, but it's 15 kilos heavier, so I am back to square one…
Do you buy professional literature?
From time to time I buy El Croquis magazine and the likes. The last book I got was Constructing Architecture by Andrea Deplazes.
Do you vote?
I do.
Who throws best parties?
I have no clue.
Your favorite dome?
I would have to think about it, I really don't have any. But if it has to be, then Pantheon.
Party dress. Made by…?
I'm not interested in clothes and neither am I in parties where you're supposed to dress up, really.
Your hero from the past?
I don't have any.
Best/nicest house?
Well, there are loads of them and I've seen, experienced so little that I don't dare to name them. But the best/nicest is a good topic. The word "nicest" in connection with architecture can make some fellow architects dizzy. But I kind of like beauty and, at the same time, I am not a big fan of intentionally ugly architecture.
Do you have any stereotypes when you work? How do they show?
Surely I do. I can't judge how they show. I guess I am overly prone to "beauty", as I've mentioned before, sometimes I can't fight it.
What's on your desktop?
Mid-grey colour and some screenshots.
Best exhibition, artwork?
I have to admit that I'm a complete ignorant when it comes to consumption of art. I like photography, but I'm lost in the realm of contemporary art.
There are plenty of foreign names I respect. Herzog & de Meuron, Caruso St John, Chipperfield, Zumthor, Gabrielle Hächler a Andreas Fuhrimann, many Japanese architects I don't even know how they're spelled. Those are, however, names that are active in such diverse contexts that I think they go well beyond our field. As for local colleagues, I respect mostly BKPŠ Kusý – Paňák, Plural, 2021, Ilja Skoček, gutgut, Ján Studený and I follow many more.
Morals or money?
Morals.
Extraordinary book?
I rarely read, but the last powerful book I've recently read was The Human Predicament, David Benatar. It's a hard topic, the meaning of life and such.
Optimist, pessimist, nihilist?
A bit of everything, with equal measure.
Do you have any hobby?
Music and photography.
Solo or in a collective?
Unfortunately solo, but I try to fight it as much as I can. This way I'd like to apologise to all my co-workers:).
Slovakia as the Promised Land?
It depends on the width of angle.
jrkvc.sk
blog.jrkvc.sk
facebook/jrkvc.sk