Interview / I DON'T WANT TO FILL THE SPACE WITH MATTER, BECAUSE IT ALREADY IS MATTER
I took notice Dana Tomečková's works during one of the half-term exhibitions at the Academy of Fine Arts. She was different, studying jewellery design with Karol Weisslechner (she graduated in 2017) and I liked her focused approach towards her works, how audaciously she walks out of all the conventional bubbles. Her works were quiet, as if meditative, yet also noisy and provocative in some way. More and more self-confident with time. What also appeals to me is how she works with space. She is there only lightly, as if she only touched upon it, like when you hear a flutter of wings. And the next thing you know, it's gone.

Do you have a studio? That is to say, some space where you can close a door.
I do. So far, it's really nothing but a space, because I've done an internship in Denmark. I'm just going to settle in. But the vision of an empty room that waits for me in quiet was giving me a warm feeling even from the distance. You will find me in PRFR Studios at Zlaté piesky from now on.
Your path to jewellery and visual art was not quite straightforward. You were studying media, film. And then?
I did mass-media communication with a detour to film. After graduation, I worked in culture as a PR, a project and event coordinator, a production assistant for documentary films… I guess I needed to feel it all on my skin to find out that I could do it, but it's not something I couldn't do without. This experience was great and I needed time to get from Maybe towards Yes. And also, to believe, to listen and to allow myself not to know.

My experience is that it's important to meet the people who could push you forward or open the door you had no idea about. Do you also have such people? What did you learn from them?
My parents. Their open-mindedness. All the decisions about the direction where I'm heading have always been up to me. My professor from AFAD Karol Weisslechner. His energy and trust. I was applying for the school and during one of our consultations he put his palm on the top of his head and then he tumbled it open on the desk saying: "All of this you're saying to me is nice, but so far it's art only in your head. You now need to take it out, so we can see it on this table." And when he was assigning us a term topic: "Now, at the beginning, you have no idea what is possible and what you're capable of. And then, at the end, you will do it." Then lecturer Kristýna Španihelová. Her intuition. When we were staying late while installing my bachelor's work, walking in socks in the studio, trying to find trajectories and relations in the installation. Both of them helped me a lot with their listening in finding the door all alone and myself in it. There are many such people, because after all, everything pushes you forward. What you process, experience, digest or meet at random. The same applies to that accidental Mrs. Brigitta, who sat next to me on the plane and was not accidental at all.

You studied jewellery design at AFAD, and yet you were always somewhere else. Which of your experiences from your studies was essential for you?
 I view my studies as a period when I was finally sitting at one place and I felt it was right. But the term in photography under the lead of Jana Hojstričová and then in intermedia with Jaro Kyša were important. Perhaps it was the vigilance that a medium is one, but not the only one option how to take it out of your head and put it on the table. And that a medium too has fluid borders.
You moved away from classic jewellery in your latest works.
Yes and no. It's related to the perception of what still is (or already is not) jewellery. I am more and more lured to work with the space and explore what separates me from it, where it is still me and where the world begins. And that is related to the perception of one's own physicality, of yourself in relationship with the outside. Jewellery doesn't have to be wearable and physically linked to a body to trigger something in it. It can be a part of the space or be the space that will surround me.

I see strong themes in your works such as time, changeability, fragility of relationships, memory. It is quite a personal, introvert approach. You started with smaller things, but it's growing step by step. Surprise me. What is not there or what is there, but I haven't realised it yet?
I feel that introversion changes with a bigger scale. For instance, the bubble of air (part of the project Territory) lives its own life; it no longer belongs to me. I have a different – a more liberal – relationship with it. I like to be personal, but towards the others, not towards myself, not particular. Other aspects I see in the thing I revolve around all the time are strain, void and fullness, elusiveness, ephemerality.

I like the materiality as well as the non-materiality you work with – metal, sugar, plastic, air, light, reflection, reminiscence. I like that you're quite good at halting this "non-materialness" for a while, making it visible. In an unforced manner. Do you have similar thoughts?
It is perhaps impossible to hold this non-materialness for longer. That's what I like about it, this is what attracts me about it – that it's always temporality, evasiveness. And always just my attempt, a sketch, unclosedness. Paradoxically, when I work with something that usually takes short, I do it slowly and it takes me a long time. I like minimum means that you can indicate more than create with. Show what already is. And I don't want to fill the space with matter, because it already is matter.
Everyone sometimes reaches a dead end. What was your dead end? Or, maybe wasn't?
Maybe when I was striving to make mass-produced jewellery for a brand. So that it's cool, because I don't know how to do it.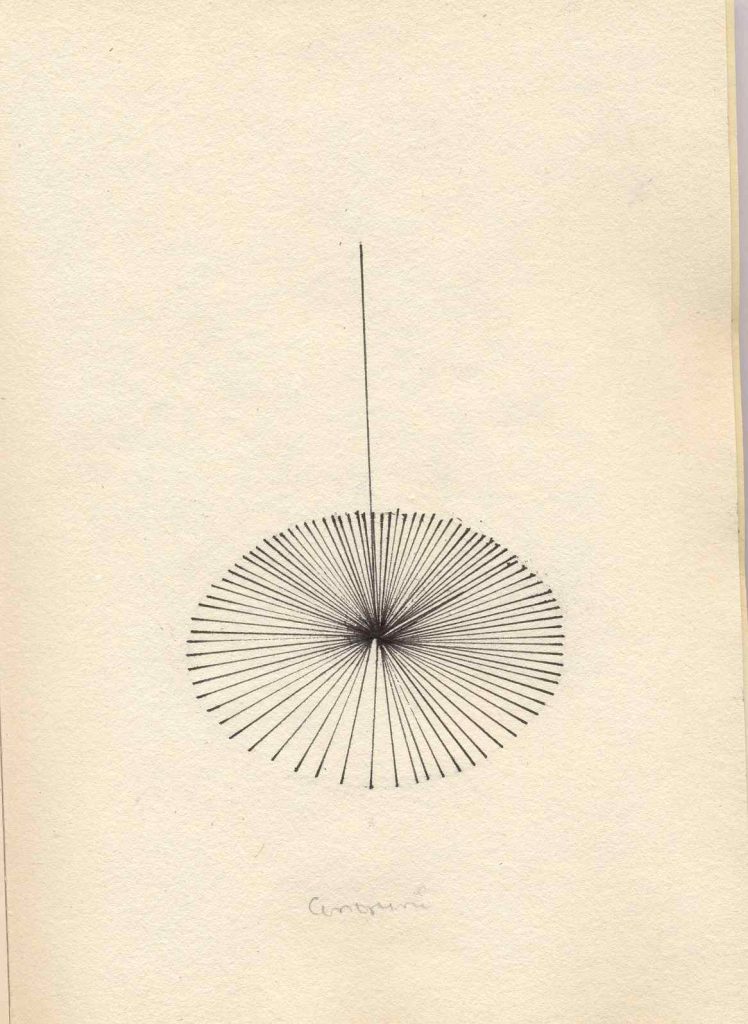 You have spent the last year in the north. I know that you studied there before, several years ago. This interview is being made at the end of your stay (editor's note: in December). How was it ten years ago and now? You are in Copenhagen. What are you doing?
I came to Copenhagen anew – differently. Now I had a feeling I knew what I was doing. That I'm not just trying anymore. I have just finished my graduate internship in the Hotel Pro Forma (HPF). It's a theatre and, currently, a production house, too. Together with other interns, we were primarily working on the installations in Copenhagen and Aarhus on topics directly related to what HPF presents or is going to present (underworld, Anthropocene). We were helping with research for the planned performances, with material tests…

How did the environment, landscape, people, lightness – darkness vs. light – influence you?
Everything is familiar to me in the north (like when you know that you recognise this air, these trees and pavements). The colours are different, more saturated. The sun is closer to the earth. When it shines, you have a feeling that it's real. Darkness. That's when I try to take advantage of time. And respect the rhythm. People. I try to ask more, not to stop asking, to ask directly, to ask for depth, to develop activities, to be on good terms with myself, to articulate myself and my work, to discuss, to be conscious both locally and globally, and to do small over-motivated pro-social raids into their lives.
And finally, some strong experience. I mean the art-related one. Do you have any recent?
The Danish theatre Republique and their performance Morph. The Swiss pavilion at the Venice Biennale. Pierre Huyge – After a Life Ahead in Munster. James Turrell – Skyspace in the Ekeberg park in Oslov.  Jiří Kylián – Silk & Knife 2. And I am always dazed by the festival Bratislava in Motion.